What Is The Hospice
In-Patient Unit Like?
The hospice is a quiet, calm environment where staff have time to spend with you, get to know you, listen to you and ensure that all your needs are met. In addition to the 24-hour medical and nursing care, we offer a complete range of services such as social work, physiotherapy, occupational therapy, and spiritual support.
To make your stay as comfortable as possible, we provide complementary therapies, such as massage and reflexology. Feel free to ask any member of our staff for more information about our services.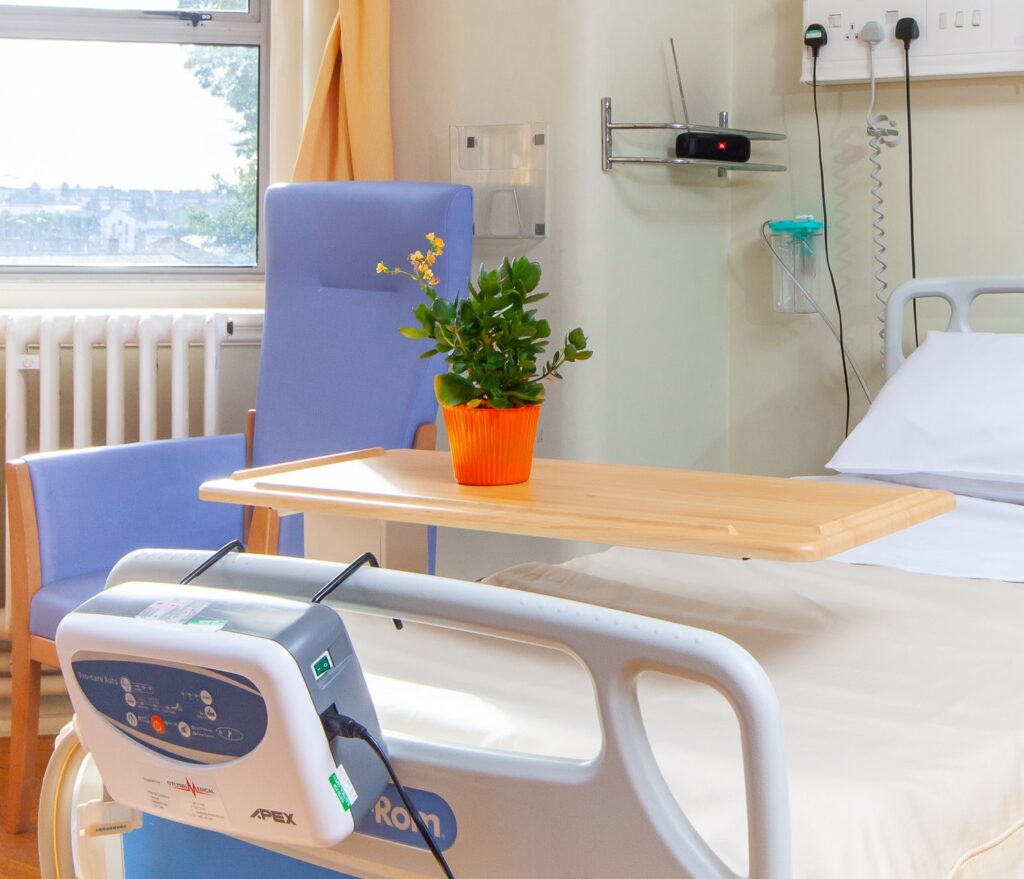 Breakfast, lunch and dinner are served at regular times in the hospice. If you would like a snack at any time, do not hesitate to let one of the staff know. Please let us know if you have any particular dietary requirements.
This varies from person to person. People come to stay at the hospice for different reasons, such as symptom control, respite or for more intensive palliative care. Ongoing care may be required in some circumstances but not necessarily at the high level of specialised palliative care which we provide.
Visitors are always welcome. Although there are no set visiting hours, we suggest that visitors come between 11am and 8pm. Children are welcome, but we would kindly request that they remain under the supervision of a visiting adult while they are here.
Some people enjoy a visit from a faithful friend. Please feel free to mention to the nursing staff if you would like your pet to be allowed to visit and they will do their best to make it happen.
Yes, there is a smoking room at the hospice for patient use only.
No, there is no charge to stay at the hospice. Our aim is to provide our palliative care service free of charge to anyone who needs it, regardless of their circumstances. North West Hospice is a registered charity.
At North West Hospice, we are committed to providing a safe and healthy environment for everyone: patients, family members, visitors, staff and volunteers. We kindly ask visitors to read and observe safety and information notices and to follow instructions given by hospice staff.